SILTA is a program that takes top founders from Finland to the SF Bay Area for three months to immerse them into the vibrant, lively culture of the SF Bay Area. The purpose of SILTA is to enable the founders to develop their company and vision in the can-do environment of Silicon Valley.
We want to transform the humble Finnish attitude atmosphere to support taking on new, internationally ambitious ideas - to promote companies to become global from day one.
"As a young CEO I would absolutely grab any opportunity to join the SILTA program and immerse myself in the Silicon Valley ecosystem.
Spending time there will bring in numerous benefits, both predictable and completely surprising."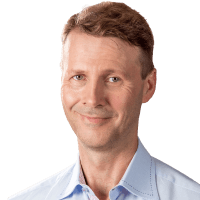 Risto Siilasmaa
Founder of F-Secure & Supporter of the SILTA project
Follow our programs
SILTA S24 Deep Tech Track
YCombinator Prep Module
August 2023 - September 2023
SILTA Batch F22
September 2022 - November 2022
People about us
For any founder, it's very useful to learn how some of the best companies are started and scaled. Still today the bay Area has the highest concentration of experienced entrepreneurs in the world. Spending time in the Bay Area will help you to gain the skills and contacts you need to take your company off the ground. That's why I warmly recommend every new entrepreneur who has not yet spent time in the Bay Area to participate in the SILTA program.
SILTA was our way of doing a go-to market to the US market. We got our first US and Canadian customers which really helped our startup to confirm the market demand.
Co-Founder at Inven, SILTA S22 participant
If you've ever felt like a misfit, don't worry! The Bay Area is the place where it's ok to think big, have big dreams and reach for the stars. In Silicon Valley the future is not something distant and abstract but something that's being built every day. It had a profound impact on me and my thinking.
Inventor, Author, & Keynote Speaker
SILTA is a once-in-a-lifetime opportunity for early stage founders.
CEO, Founder at Opeton, SILTA S22 Participant
Snooping around in Silicon Valley gave me confidence to just go ahead with founding my company. In a place full of ridiculously ambitious plans, it's easier to just blend in and get cracking.
Co-Founder, CEO at Upright Project
Surrounding yourself with talented and ambitious people is a contagious way to grow your mind. I couldn't recommend spending time abroad more and while anywhere will do you great service, the San Francisco Bay Area in particular is a hotspot for tech growth, global talent and capital.
Co-Founder, CEO at Carbo Culture
Building Meru Health in Silicon Valley and in the US in general has been a uniquely positive and exciting experience. We've been able to get to work with the absolute best people and partners in our industry (Y Combinator, Stanford, Harvard) and we've learned so much from other founders and other world leading digital health companies.
Co-Founder, CEO at Meru Health
Silicon Valley is a wonderland that opens your mind to unlimited opportunities and energy.
My experiences from the time I spent in the Bay Area opened my eyes to a whole new world of opportunities that I couldn't have dream of before.
Founding Partner, DEI Consultant at deidei
For anyone curious and entrepreneurial-minded, I can warmly recommend spending time in Silicon Valley. It's a place full of exciting opportunities and spending time there might open up some new adventures and perspectives that shape your career - or even lead to founding your own company.
Co-Founder, CEO at Inklusiiv
Silicon Valley is nothing more than a focal point of ambitious people. You can do it.
Co-Founder, CEO at Kapacity.io